After a number of teaser posts, here at last is the finished 1:64 BP3688 30′ van pilot model.  Like all pilots it has suffered the odd reversal and a number of parts have been remade and redesigned.  There are one or two things about this build that will be altered for the kit release, and the odd little problem revealed in the taking of this photo essay that need touching up.  On the whole though I'm very pleased with the final result.  Some of the flaws revealed here are not discernable under normal viewing – it is, after all, not a very large model.  The van has been modelled in 1940 condition, with the long footsteps and handrails.  It has had a fairly heavy weathering which seems to be the typical condition for Rewanui.
Almost all photos of Rewanui show the vans in this orientation with the guard's compartment down hill, so this will be the aspect most visible on the layout. The internal detailing shows up rewardingly well.

It follows Murphy's law that the unseen side of the van has actually come out slightly better in terms of part fit.  I need to remove the errant blot from the side though.
Achieving the high level of detail shown in these pictures is generally not hard as this is incorporated in the relatively few parts.  All the detail in the body end is part of the one piece body print.  Handrails are certainly a fiddle, but their locations are marked.  
A low shot.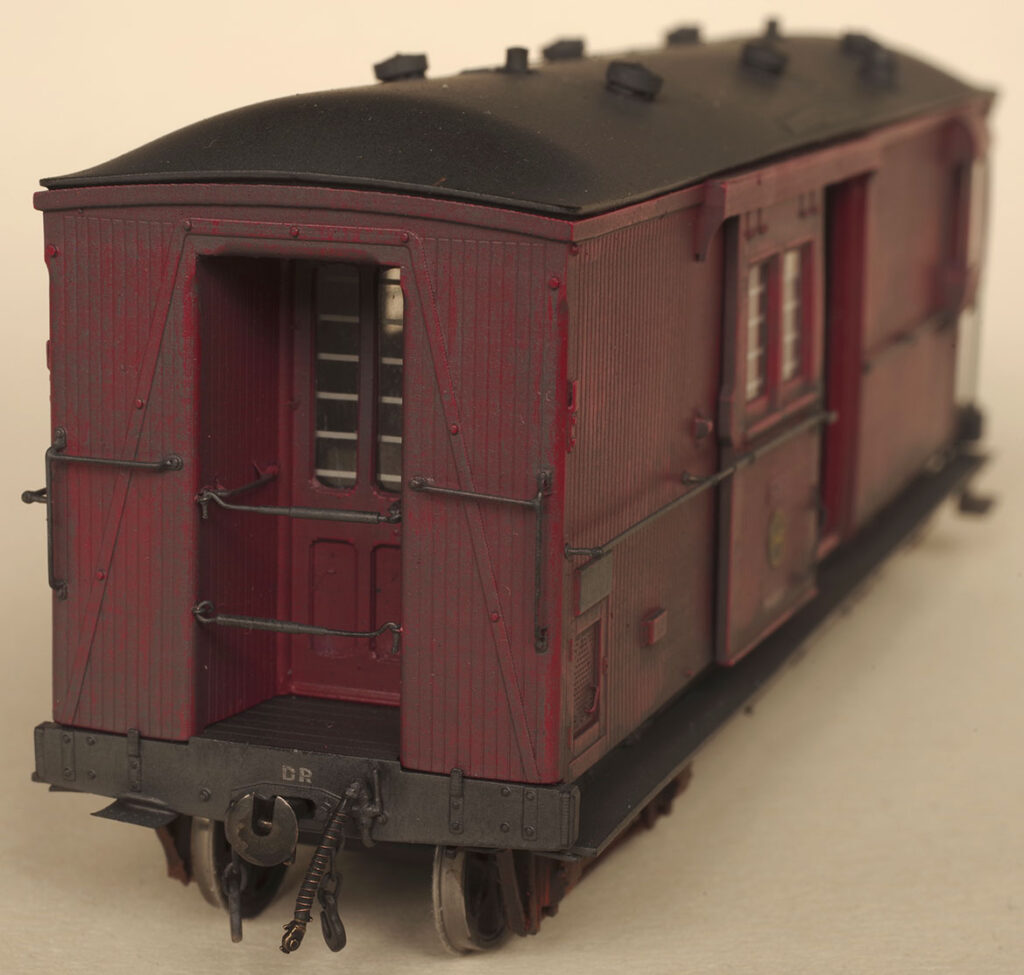 In this view the effectiveness of the integral printed handrail tails with the added wire grabs can be seen.
There is a wealth of incorporated detail that juts needs painting to bring it out.
The guards compartment is detailed with pigeonholes, desk, handbrake and so on.  Where it eases painting, these parts are printed separately.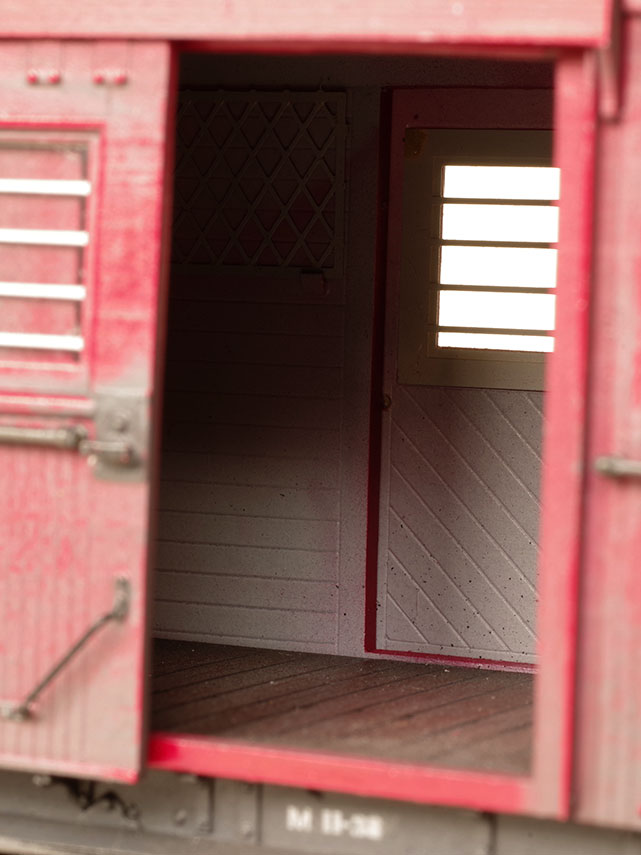 Photos show that before H&S was invented these vans often ran with the doors open.  That is handy to show of the interior.  The doors do slide shut if I change my mind.
All of the glazing fits into slots and recesses and is easy to do once cut to size.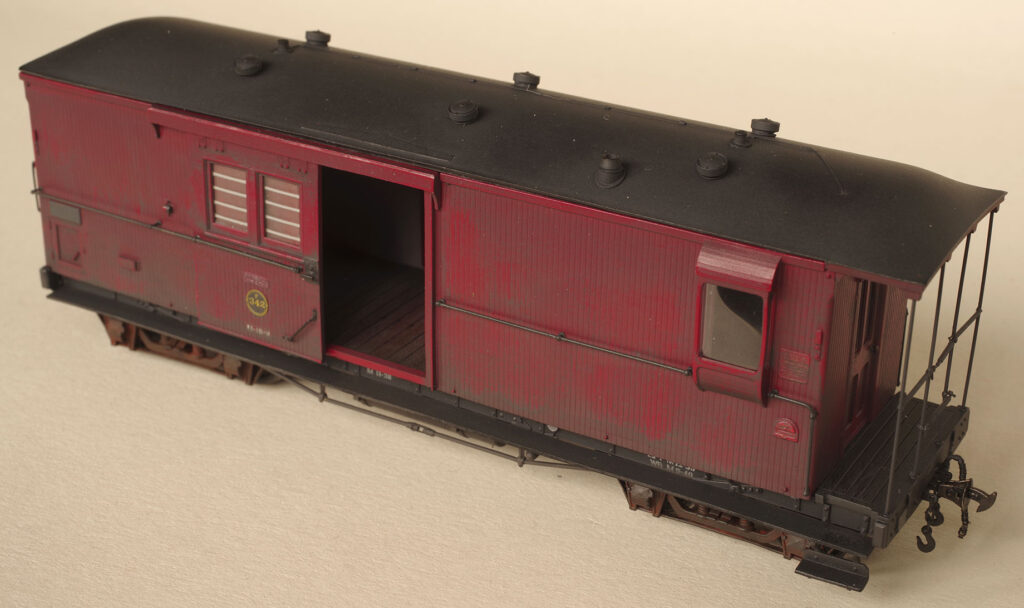 The roof furniture is provided separately to make smoothing the roof easy.  The gas piping is scratchbuilt.
A final view of the back end.