As a manufacturer, there is nothing quite as rewarding as seeing others turn your humble offerings into really nice models. What's particulary neat is seeing builds or finishing that are not how you envisaged the product at all.
This blog post showcases a lovely build from the Gig kit (KS016) by Rick Schreuder. Rick's natural wood with black trim is based on an example he "stumbled across in the East Coast Museum of Technology, in Gisborne." This has come out really well.  A testament to good observation, choice and execution.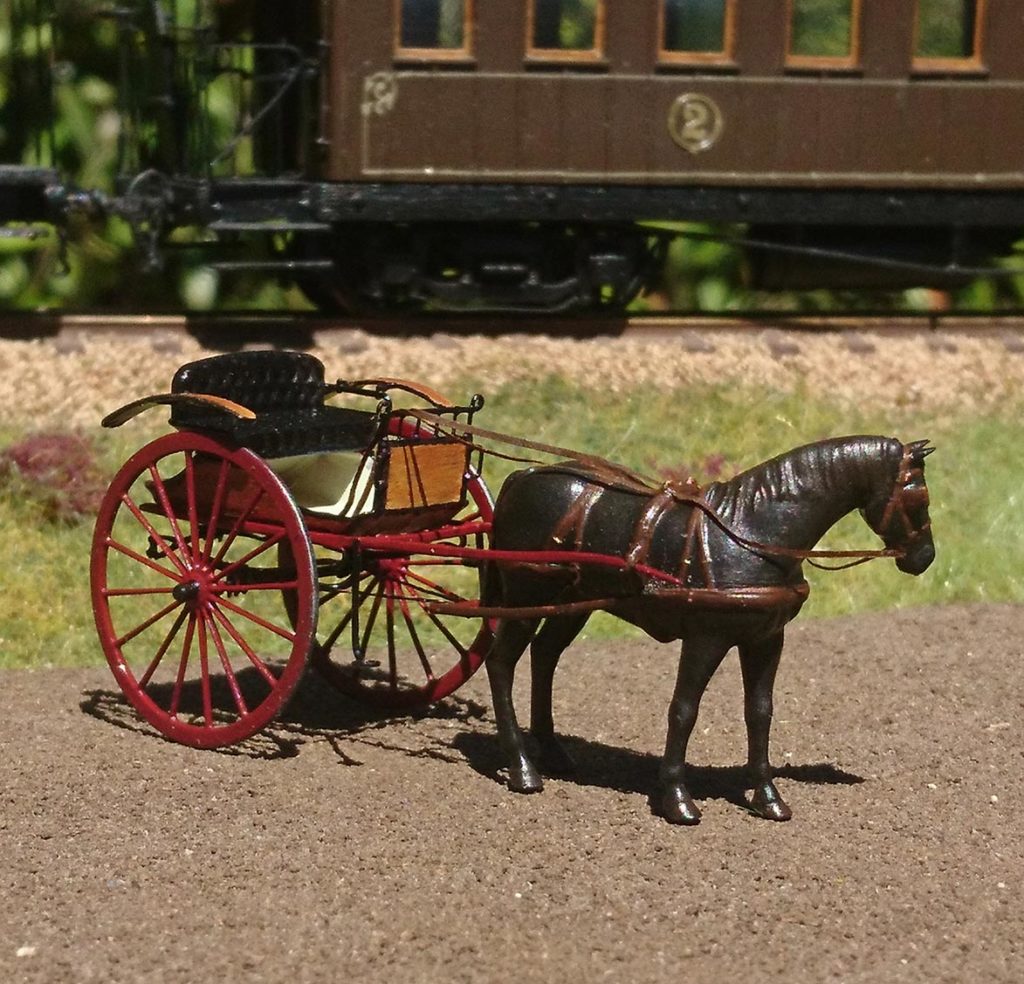 Rick posed these photos outside in natural light.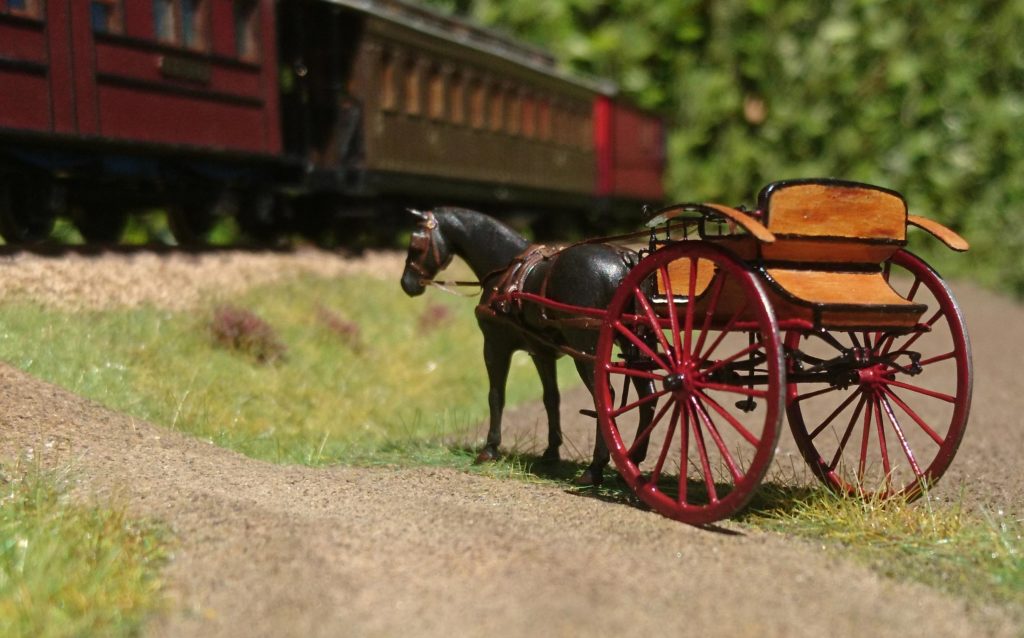 A couple of points on the model, supplied by Rick, that may be useful to others:
– The wood grain is a base layer of Humbrol 94, with slightly thinned artist's Burnt Sienna oil paint drybrushed over the top with a coarse brush
– The wheel tread is an old pot of Humbrol gunmetal I had lying around. A good match for steel that has worn bare through use.
– I've gone for bronze clasps, rings and bit. Stainless steel or plating wouldn't have been around or common in my era, and keeping steel clean would have been too much hassle for the "daily".
– The reins have been kept pretty long, to make them a comfortable loose hold for someone in the seat.
Rick says, "Otherwise it's just a straight assemble and paint, plus the reins and chain
as described in your blog
. A little dirt in the footwell and around the rims would probably finish it off nicely, but that will be a job for another day. "